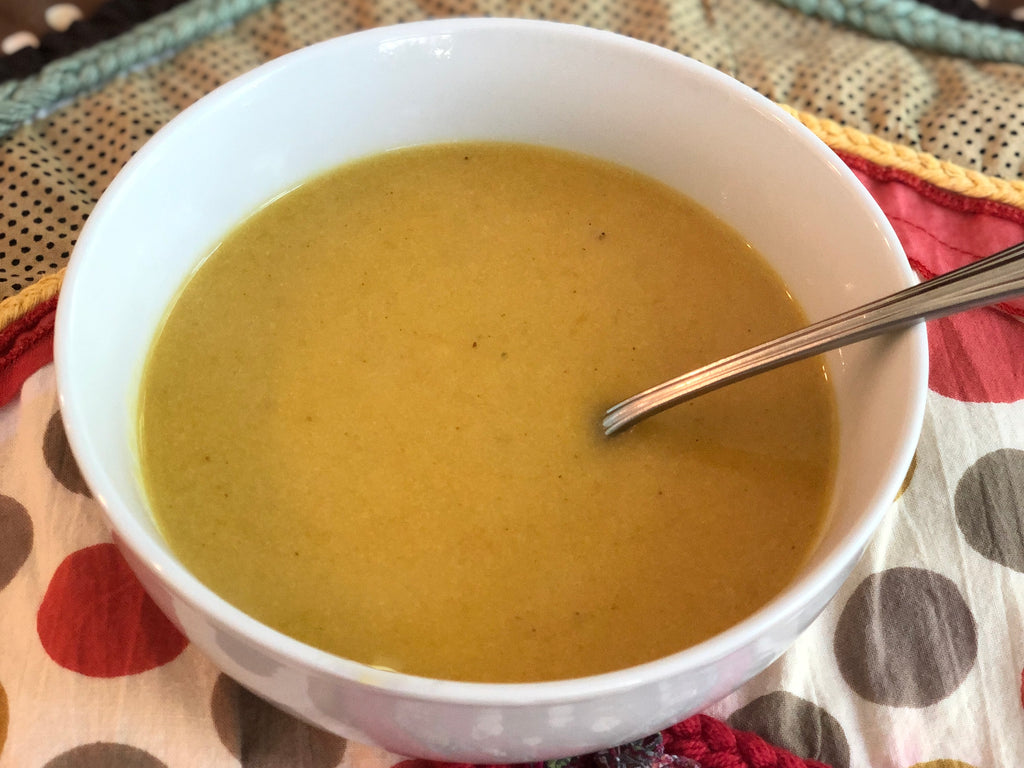 Is it possible to have cozy food? If so, soup definitely fits the bill. This recipe is one of my favorites. I got it from my friend, Judy, when we lived in South Africa at the beginning of our marriage, 23 years ago. It has the taste of fall with butternut squash and apples, the tang of citrus with a little orange, and the warmth of curry powder, a staple in the KwaZulu-Natal province where we lived. I served this to one of my oldest friends, Amy,  many years ago, and she said, "Please tell me this is not the last time I will ever get to eat this soup." In other words, she wanted the recipe. I hope you love it as much as we do!
Butternut Squash Soup
 In a large pot, saute:
1 chopped onion in
3 T oil
When softened, add: 
2 C cleaned and diced butternut squash
1 Granny Smith apple, diced
Toss over high heat for about 3 minutes then add:
3 T flour
1 1/2 t curry powder
1/4 t grated nutmeg
Stir through. Add:
3 C chicken stock
1 1/2 C milk
zest and juice of 1 orange
1 T sugar
salt and pepper to taste
Puree the soup either in a blender (be careful!) or my preference, with an emulsion blender. It is quicker, safer, and less messy.
If you want, you can garnish with parsley and a swirl of cream. Enjoy!
Note: This can be made ahead and frozen. Put it in individual serving containers for a quick lunch. 
Serve the soup with a nice chicken salad or delicious bread.