The Reason I Love Spinach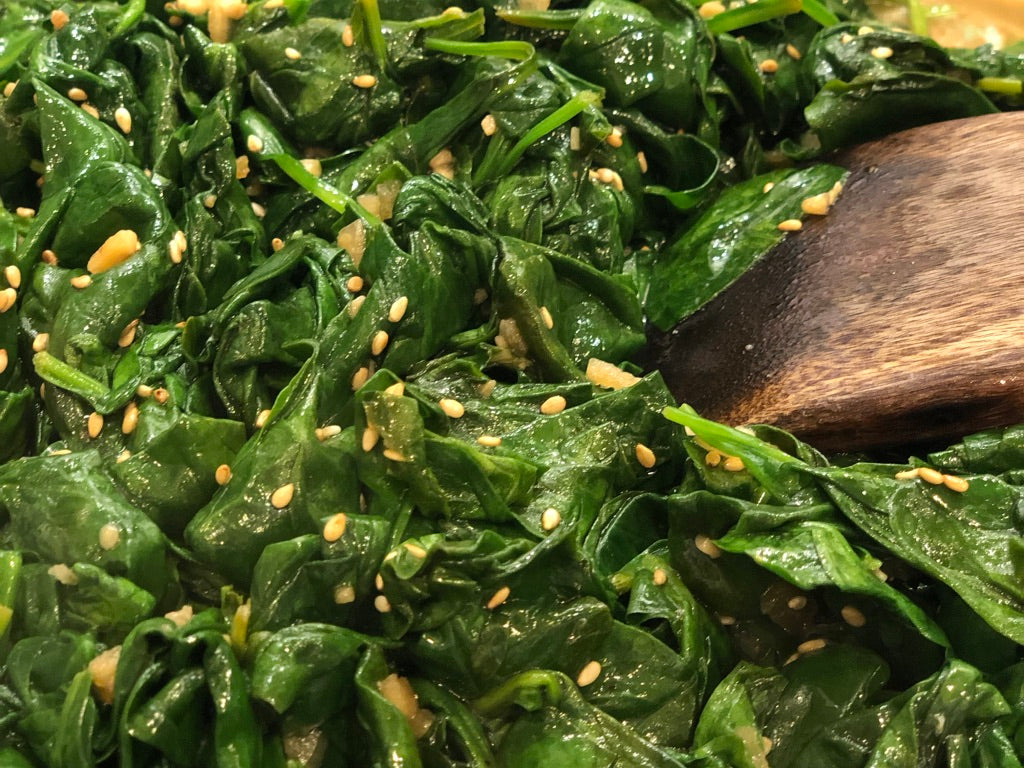 Are you one of those people who grew up hating spinach? Maybe you were fed the canned variety that was devoid of any of its natural color or flavor.  Even though Popeye the Sailor was doing his best to extoll the virtues of it, most people of my generation hated it and raw spinach wasn't really a thing back then. (Yes, I am "well-seasoned".)  But my siblings and I were outliers. Why?  Our experience with this superfood was very different.
I spent the first four years of my life in rural South Korea, where my parents served as missionaries with The Salvation Army. The time there formed so much of our family culture from words that seeped into our  lexicon to foods. I ate bulgogee and seaweed long before they became the rage here. But regarding the spinach, I don't know if  Mom made up this recipe inspired by our surroundings or it was truly Korean. All I know is that I loved it as a four-year-old and still do today.  I hope you enjoy this super easy, healthy, and delicious dish!
KOREAN SPINACH
Ingredients:
2 lbs fresh or 30 oz thawed frozen spinach (approximately)
1 clove minced garlic
2 stalks green onions
2T sesame oil
2 T soy sauce
1/4 t white or rice vinegar
black pepper
toasted sesame seeds to garnish
Instructions:
Put spinach in a colander. Pour boiling water over the it.
Press all of the water out.
In a large skillet, sauté garlic and onion in hot sesame oil.
Add spinach, mixing quickly. 
Add soy sauce and vinegar, mixing well.
Sprinkle with sesame seeds.
By the way, this goes really well with meatloaf and baked potatoes. 
If you want to make a giant batch of this, our STAINLESS STEEL PAELLA PAN is perfect for the job! While you are at it, check out our collection of HANDMADE WOODEN SPATULAS.
ENJOY!