The Artsy Side Of Blue Ridge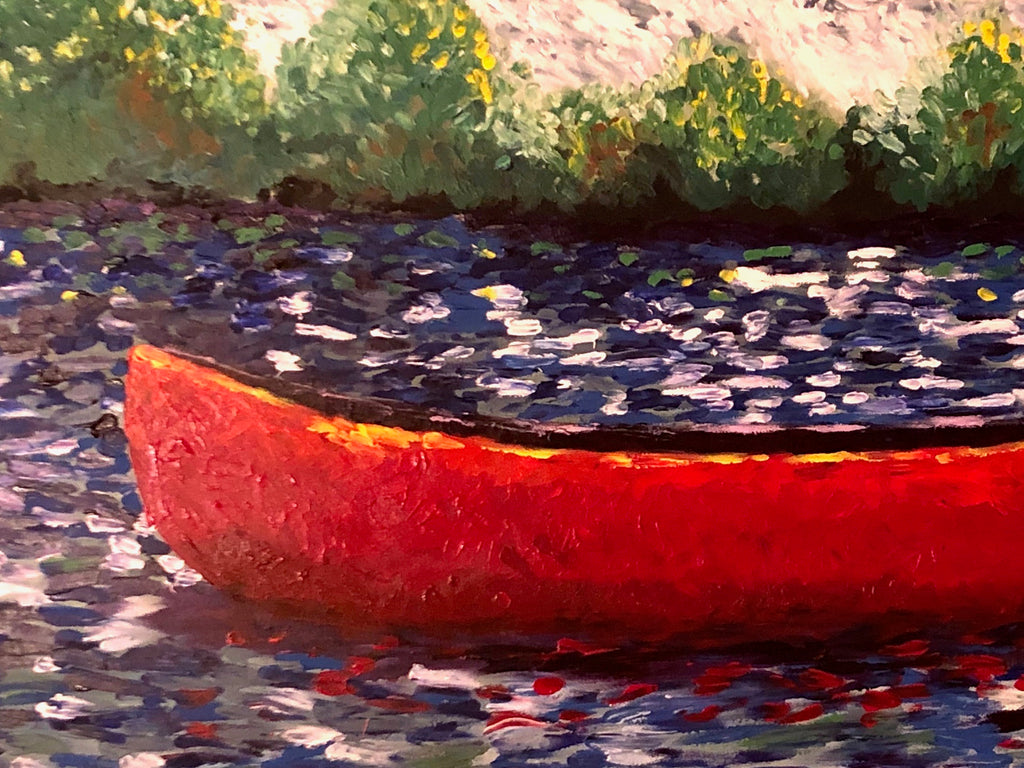 Blue Ridge is a great town for those with an artistic bent. Let's just start with the setting-the Blue Ridge Mountains, Lake Blue Ridge, the Toccoa River, wineries, and orchards.
If you visit Century View Lodge, you will see how important art is to us. The home is filled with original paintings and hand-crafted decor pieces.
Then there is the quaint town of Blue Ridge itself. It is considered one of the top 10 art towns in the country! It draws artists, potters, musicians, creative enterprises, and appreciators of the arts. There is a vibrant arts scene, live music, and community theater. Take a class, visit galleries, and participate in festivals. It's all there for you.
Here are just a few ideas to get you started.
Blue Ridge Mountains Art Association & The Art Center
The Blue Ridge Mountains Arts Association  has been the driving force behind  the development and growth of the arts in Blue Ridge for 35 years.  It is  located downtown in the historic Fannin County Courthouse and houses studios, a pottery and kiln studio, five artistic guilds, five galleries, and an artist in residence program. We could do an entire article about all of the activities including a writers' workshop and film festival. So I encourage you to check out their website for classes, exhibits, and events.
Blue Heaven Studio 
This studio offers several one-time classes as well as the on-going Paint Club and  private group classes and parties for 4 or more. So grab a few friends and hone your skills.
954.461.7535 for dates and prices
Jumping Mouse Beads 
Not only is this a supply store for all things beads but they offer classes too. 
706.276.1215
Tues – Sat 11am-5pm – Close Sun & Mon
Fishbone Gallery 
This gallery is filled with pieces made by local artist by Betty Wassmer. Her work puts the fun in functional plus she offers a variety of decorative pieces.
404.402.8265

M-F -11am-5pm * Sat 10am-6pm * Sun 12-5pm
High Country Art & Antiques
This gallery represented over six dozen artists. The styles span  traditional & impressionist fine art, folk art, photography, ceramics, pottery, jewelry, sculptures, antiques, and collectibles.
404.632.6882
10am-5pm 7 days a week
Multitudes Gallery
Located downtown Blue Ridge, Multitudes features the art of hand-blown glass and offers regional pottery, jewelry, photography, paintings, and many other hand-crafted works. 
706.632.1718
https://www.multitudesgallery.com
Mon-Tues 11am-5pm * Closed Wed * Thurs-Fri 11am-6pm * Sat 10am-6pm * Sun 12-5pm
Blue Ridge Community Theater & Live Music Venues
If you want to experience live theater, find some live music, or even take some dance classes, you need to investigate the Blue Ridge Community Theater. 
Call for Winter schedule and tickets
Black Sheep Restaurant
If you want to keep the artsy vibe going, this is the restaurant for you. It has a great atmosphere, delicious food,  and often live music. In addition it has a huge outdoor area that is covered with heaters in the cooler months.
As I said in the beginning, this list is just enough to get you started. No matter what your interests, there will be something for you in Blue Ridge.