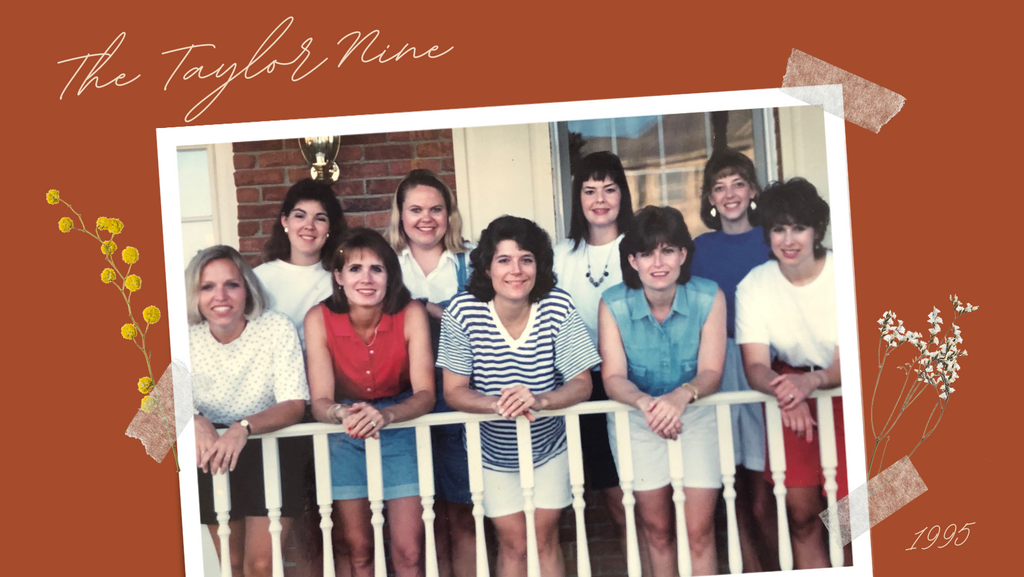 Do you get anxiety when you think of guests staying for an entire weekend? There are so many things to consider, especially when it comes to food. I can help you there.
Recently, I hosted a gathering of my college girlfriends here in Georgia. We met in our dorm, Olson Hall, at Taylor University in Indiana as 18 and 19 year-olds and we have been getting together ever since.  I have been sharing recipes one at a time but not the whole picture of what we did and all the menus. So that is what this post is about.
Before I dive in I want to give you a tip. The most important logistical decision this gang of girls ever made was to choose the same weekend every year to gather. This way, we could make family plans around it. We have been flexible when necessary but for the most part, that idea has worked pretty well. Now onto the weekend.
Preparation
To make the weekend run smoothly and to keep me out of the kitchen and part of the action, I did as much advance preparation as humanly possible. My refrigerator became a sea of ziplock bags filled with chopped veggies, cooked pasta, and shredded cheese plus assembled casseroles and desserts.  I even took the mandarin oranges out of the cans for one less job and one less mess.
Friday
With five people flying in, I took a couple of trips to the airport and we picked up lunch on the way home at one of my favorite local places, She Craft Co in Tyrone. We made it just in time for Uber to drop off our last member. 
The afternoon was spent lounging around and catching up at our house. Like everyone else, we hadn't been able to gather since 2019 so it was wonderful to just be together, although we were still missing two of our gang.
That evening, we headed downtown Newnan to Knife and Stone, another place I highly recommend. The steak was like "butta". I had already prepared dessert at home, Peanut Butter Caramel Pie which I renamed "All The Good Stuff Ice Box Cake" . I am not sure, but I think that was everyone's favorite that weekend.
Saturday
After sleeping in a bit, I fixed a breakfast of Custom Omelets, Grits Angela, and Peach Scones.  Then we ventured out to the Peachtree City Farmers Market. 
Upon returning with all sorts of hand-made goods, I set up for our own Chics With Tools Private Event where we made Barn Quilts, small enough for carryon luggage. We shared the job of painting some for our missing members.
.
As we worked and jammed to 70's music, we snacked on Tangy Fruit Salsa and Cinnamon Chips (which I have been making for years), Hummus and Veggies, and a Charcuterie Board.
After we had all finished our Barn Quilts we relaxed a bit more around the house and pool. 
When dinner came around, we feasted on Kerith House Pulled Pork, Macaroni and Cheese, Kerith House Salad, Corn and Bean Casserole, and finished up with Peach Crisp with Pecan Topping. 
After dinner, was our sharing time. One thing that makes our group really special is that we have a common faith in Jesus Christ. So each gathering, we share prayer requests. This is when we can really open up which has allowed us to help each other walk through a lot of deep things over the years. I count myself very blessed to have this cadre of women in my life  and I know that the world would be a much healthier place if everyone had a group like this.
Sunday 
Since it was leaving day, I needed to make breakfast simple. Crustless Quiche Lorraine made ahead of time and the French pastry I had picked up at Saturday's outing to the farmer's market were the perfect choice. 
I made one last trip to the airport. My emotional tank was full as I said goodbye to these dear friends. It was a wonderful weekend of rest and rejuvenation, even with hosting. 
The Wrap Up
The next time you have to come up with a weekend of meals, don't stress. Take a breath and look no further. I've got you! If you have questions or need ideas, feel free to reach out!
For more tips about planning ahead for company, check out this BLOG.