Seven Steps To Furnishing A Vacation Rental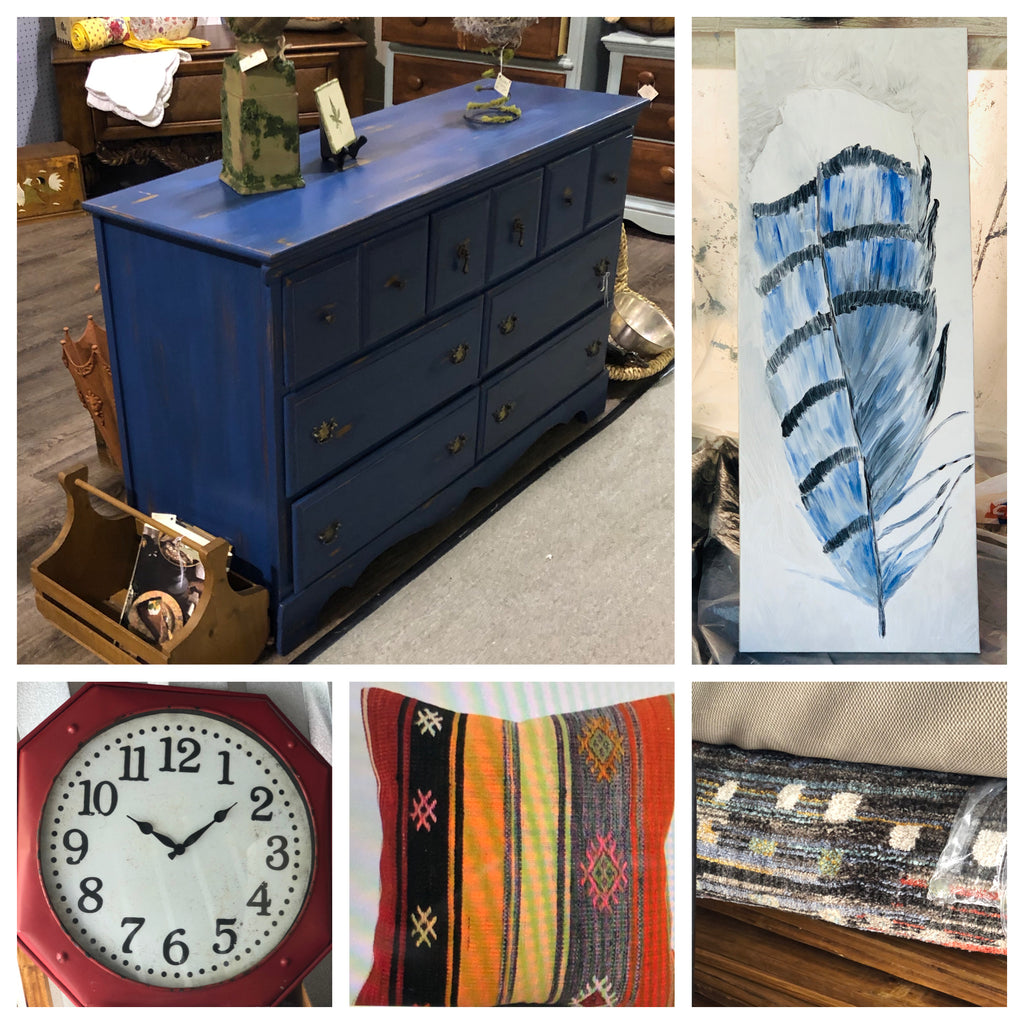 We have been exploring the world of short-term rentals for a couple of years now. So when it came to actually purchasing a vacation property in Blue Ridge, Georgia, we were going in with our eyes pretty open. But because much of the time these places are sold with everything in them, one thing we did not really anticipate was the need to completely furnish the property top to bottom, rugs to spoons and everything in between.
Before I go into that, however,  I need to say that there are so may more aspects to this business that need to be addressed beyond just the look and feel of a space. I have to give a huge shout out to my hubs because on top of his day job he has worked tirelessly doing yard work and managing workmen but also spending hours at the computer getting to know new processes, creating content,  etc. For lots of reasons, this would not be happening without him.
Back to the task at hand. It is a rare opportunity to do something like this but it can also be daunting for the brain and the bank account.  The fun of hunting and procuring has needed to be balanced with the tight timeline of two months. On top of that, Covid-19 has definitely slowed down some things and made it difficult to find some items like glass loaf pans because everyone is making bread!
To get Century View Lodge ready,  we had to get organized. Even before  it was ours, we started making lists. The hubs and I have been working jointly. He has handled some of the really big pieces like mattresses, textiles, and anything tech related while I have handled the design and the majority of the ordering. Here are some key steps we took along the way. I could write a blog on each one and still may. But this will give you a good overview. Tips and lessons will come later.
Budget, Schmudget: A key aspect to furnishing a luxury rental, which is what we are aiming for, is deciding how "high-end" to go. We want to have really nice stuff but need to realize that renters don't always have the owner's best interests at heart. So sturdy, stylish, comfortable,  and affordable are the key factors to consider. We sourced furniture from all over. The upholstered pieces are all brand new.  But there are character pieces that have story as well. The hotel liquidator helped us stretch the decorating dollars as did our sweat equity. I wish I could say we stayed on budget but despite our best efforts, we went over. 
Choose The Vibe: We went with Mountain Modern with a Swedish Country twist. The feeling of "hygge" was paramount. 
Stay True To Your Colors: I made a mini-barn quilt with the color palette we wanted to use in the main living areas. It is my reference point and everything has to blend with it.
Play The Name Game: We named the rooms to make them each sound special but also to give the design a starting point in each space. We have The Overlook Suite, which is all about the view,  The Toccoa Suite, referencing the river and fishing, Aska Adventure, geared toward outdoor sports, and Mountain Laurel, focusing on local flora.
Get It On "Paper": Create a digital design board. This helps when you find pieces in various places and are trying to see if they work well together. Just cut and paste!
Get OCD: Make a spread sheet. We listed out everything we needed by room down to trivets and cheese slicers. Because we knew time would be tight after actually closing on the property, we needed to have a running start so we began looking for items weeks before.  As I sourced something, I put the link next to the item. That way I just had to pull the trigger once we were confident that the deal would go through. 
Make Yourself At Home: Stay in the space to anticipate needs. Because we have been working on the lodge, we have been living in it which  has really helped us discover what our guests will miss if we don't do our jobs. (By the way, we equipped our kitchen with this electric kettle in large part due to the host of my favorite  podcast, Vacation Rental Success.  This one's for you, Heather Bayer!)
Even if you never plan to have a vacation rental property, these same steps will help you prepare a guest room for maximum comfort. Stay turned for more photos plus lessons and tips.