Mother's Day Blueprint and Gift List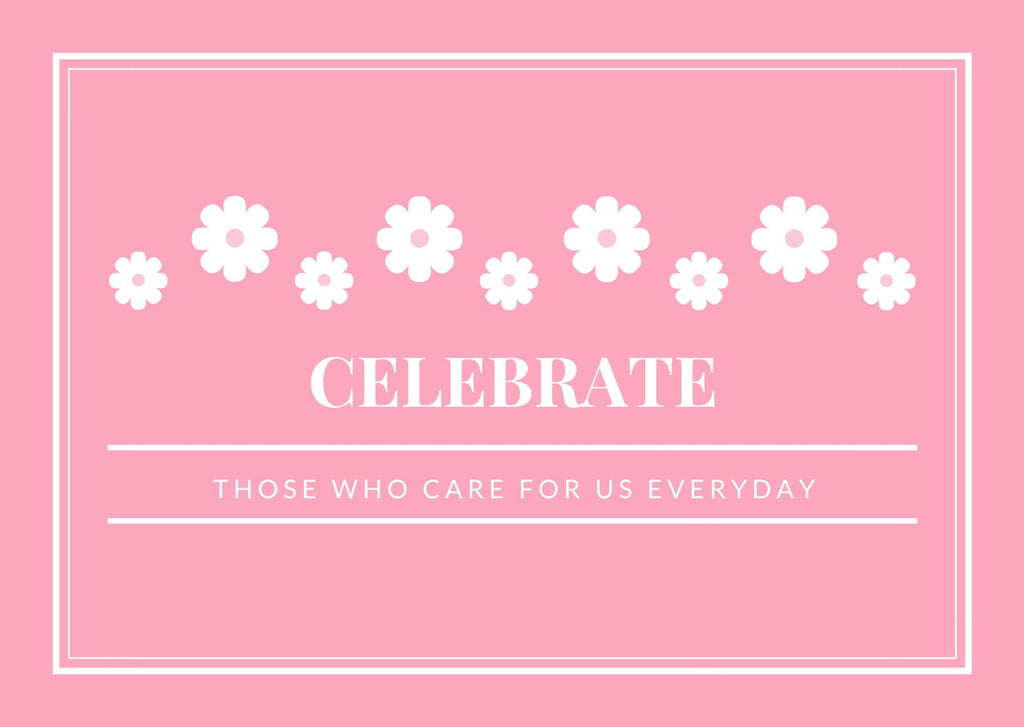 First, I want to say that not everyone is a mother. But I would like to celebrate all women because we are all caregivers in some way, whether it's to husbands, parents, students, patients, clients, etc. Therefore, we all need a little pampering now and then. So, to all of you who receive the attention of a wonderful woman, here is a stress-free blueprint with 13 gift ideas to make May 10th, 2020 a very special day.
Start the morning off right with this cute little sign near her favorite wake-up brew stand. Every time she goes for a cup she will remember the person who gave it to her.
After you make your celebrant breakfast, take it to her on one of our many tray options. You are sure to find something that suits her style.
For busy women, sometimes it's hard to stop and smell the roses so bring them indoors and display them in one of these rustic centerpieces. Set one on the edge of the tub as your woman of the day enjoys a nice, uninterrupted bath.
While your special lady is relaxing, appeal to her sense of smell with one of our scents. Choose  from the Haven,Cashmere Kiss, or Classic Linen collections which include candles, diffusers, sachets, and sprays. By the way, these are great items for the budget, starting at just $3.30.
Don't let her leave her room without one of these white robes. Made from waffle and terry cloth, wearing it will make her feel like she is at a luxury hotel or spa.
If you are looking for an easy appetizer idea to celebrate the day, prepare a collection of charcuterie on these clever serving boards.
Do you need a place for garnishes and embellishments? Add these little bowls. Not sure what is what? Use these mini-chalkboard labels.
The weather may be perfect for a lovely al fresco meal so add style and organization with these triple buckets  and napkin holders . As an added bonus, the latter has a compartment for salt and pepper, which acts as a weight when it gets a little windy outside.
After you enjoy lunch together, celebrate your lives by giving your woman a special photo in this unique picture frame. Each one is different and adds a slightly rustic charm to any space.
Or maybe, she has been wanting a corner of your home to call her own and needs some feminine touches. Some original artwork perhaps? Look no further than one of our floral paintings. She will be delighted to have something just for her.
Sometimes, a person just wants a nap and a little peace. So while you are handling the household and cleaning up the dishes,  let your woman of honor cozy up in this blanket made in Maine, perfect for binge-watching her favorite show, ie: Downton Abbey.
This blueprint fulfills three basic requirements of Mother's Day: 1) being off the clock 2) receiving flowers, and 3) no cooking. (A gift goes a long way too, though). This may not be everyone's idea of celebration but it works for me and I daresay, this is many women's idea of heaven because life's simple pleasures are the best.