The Virtues of Separates- How to Triple Sheet Beds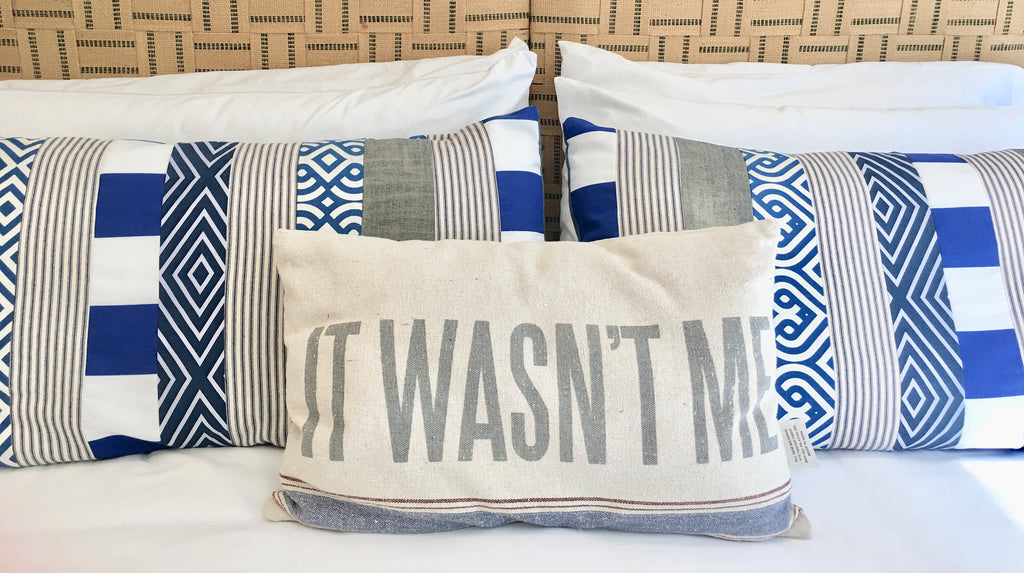 We think more about bedding than most people. We are in the hospitality game, after all. If our guests don't have a cozy place to sleep then we have missed the mark. Last year, we decided to sell sheets online to help equip people in their hosting endeavors. One thing that we decided was a must was to offer our bedding as separates, not in sets. Why do you ask? Well, I have four really good reasons.
Stains: So, what happens when you have a full set of sheets and in the laundry, you missed that stubborn mascara smudge on a pillow case? You can't put stained linens on a guest's bed. It does not give the impression of a clean space. But if you have a stash of matching extras, you are good to go. Likewise, what happens when a couple is celebrating a little too much and wine spills on your new king-sized sheets? Instead of having to buy a whole new set, just get one replacement.
Luxury: Most king or queen sheet sets come with two pillow cases. We use four as a standard. Having that many adds a sense of luxury, but also comfort for sleeping and lounging. The ability to buy separate matching pillowcases helps you achieve the look and feel that will wow your guests without having to buy more complete sets than you need.
Organization: When you have all white sheets that are all the same brand, you don't need to worry about keeping matching sets together. It makes life much simpler and aren't we all craving a little simplicity? 
Efficiency: After spending too much time wrestling with stuffing a duvet in its cover, we adopted the three-sheet method from hotels. Instead of a duvet cover or bedspread, after we make the bed with a fitted and flat sheet, then duvet, we lay a crisply-pressed flat sheet on top, creating a duvet sandwich.

 

It is much quicker to make the beds plus sheets take less time to launder than traditional duvet covers. Learn how!
Whether you host at home or own a vacation rental, using linen separates is the way to go.  Not only will it help you create an inviting atmosphere for your guests but in the long run, it will save you time, money, and hassle. Check out our selection!