Define Your Signature Scent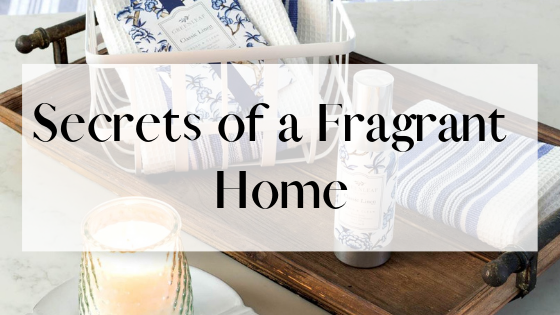 What's your favorite aroma? Is it homemade chocolate chip cookies baking in the oven? The scent of a rose just after it has bloomed, or the smell of a Christmas tree freshly cut and ready for decorating?  Fragrances have the remarkable ability to spark memories of special places and special moments.  Often times it is unintentional smells that bring back those fond memories, but have you ever considered being intentional with the scent of your home or guest space with a signature fragrance?
Aroma or scent marketing as it is also known, is becoming more and more common in the hospitality world.  By engaging the sense of smell, brands are looking to distinguish themselves even further from their competitors, create emotional connections with their customers, and enhance the overall guest experience. 
Many of your fine boutique and luxury hotels have now developed their own signature scents that are dispensed through commercial grade diffusers hung high on a wall in targeted areas of the hotel.  Often times these areas will be the entry points and common areas of the property.  Their goal is to not only create a brand identity through what you see, but to also create a subtle brand identity by what you smell knowing that the sense of smell is a powerful trigger of emotions and memories.  Here are five key things to know when choosing your signature scent:
Subtlety is the key to fragrances. The goal is to give a hint of fragrance, not to overwhelm your guest. Too much, and the positive emotion you are hoping to elicit may turn out to be rather negative.
Target your signature fragrance to entryways and high traffic areas.

Limit use where guests may spend a great amount of time, especially in bedrooms, as some people may be overly sensitive to fragrances.
Choose a scent that matches your property and the experience you want your guest to have.

If your property is in the mountains or surrounded by lots of trees, then consider fragrances that are warm and woody.

 

If you have flower gardens and a beautiful landscape, then a more floral type fragrance might be in order.

 

A more urban type property might be more suited for sweet and spicy type fragrances.

 

Diffusers and scented sachets are great for providing a consistent aroma.

Room sprays are best when needing a quick refresh, and linen sprays are perfect for adding a subtle scent to linens and towels.
Scented candles are wonderful. We use them in well attended and high traffic areas of our home so that we don't forget them.

 

For guest rooms and guest spaces, we prefer to not make use of real candles for safety reasons.
Our current signature scent is a fragrance by Greenleaf called "Haven". For us it brings back a fond memory of a weekend getaway at the Biltmore Estate in Asheville, NC where we discovered it several years ago.  You can find Haven and a few other home fragrance offerings in our Kerith House Home Fragrance Collection.
So, whether you own a seaside property, a mountain cabin, or an urban oasis, be intentional with the aroma your guest experiences adding another dimension to the positive memories of their stay.