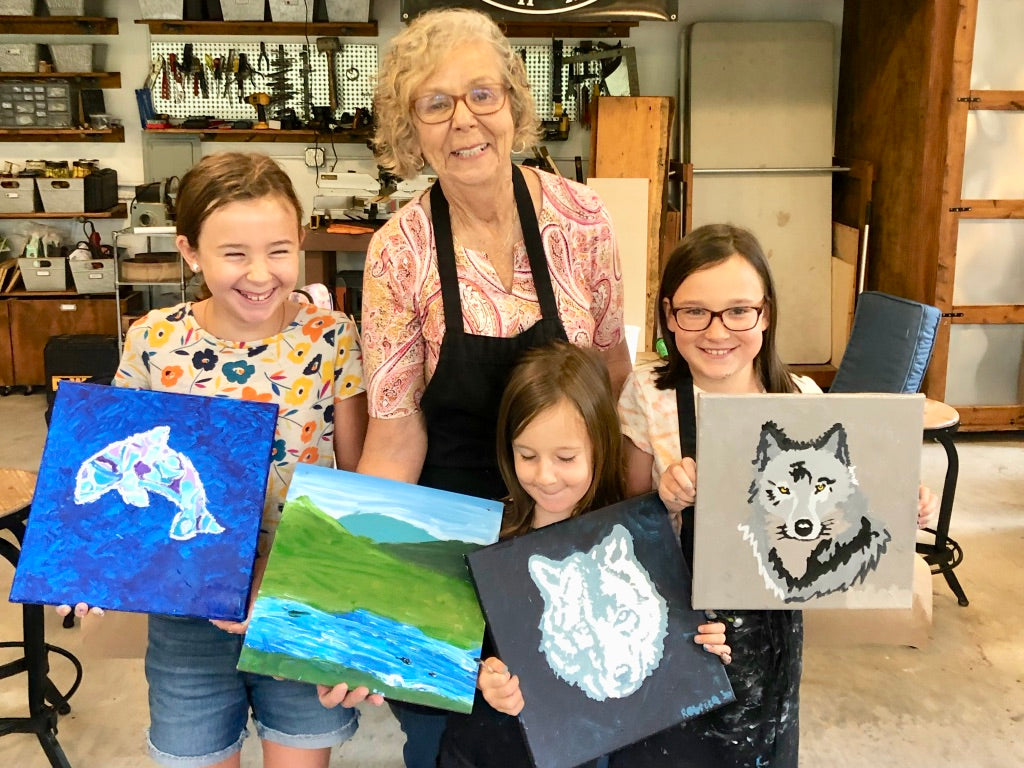 My friend, Sue, is full of ideas. When her granddaughters come to town she likes to spend quality time with them, often around unique activities  so she reached out to me to do a Painting Private Event. Here is how it worked: 
In Advance:
We decided on a day that suited both of us. 
We chose a theme: animals. The girls wanted to paint pictures of wolves and dolphins.
I sent them a variety of examples, from cartoons to silhouettes. 
They each chose an image.
We transferred the images onto canvas.
At the Workshop:
The tables were all ready for the girls with the prepared canvases and all the paint and brushes they needed.
Sue and I helped the girls decide on colors and kept them on track.
They had three hours to paint their animals. The youngest had some extra time so she did a bonus project.
What They Learned:
Brush techniques 
Loading
Cleaning
Background
Edges
Color Mixing
Color Usage
The Results
The girls had a great time with their grandmother and created beautiful pieces for their spaces while increasing their knowledge, skills, and confidence. What a great gift!