No-Zipper, Removable Cover Throw Pillows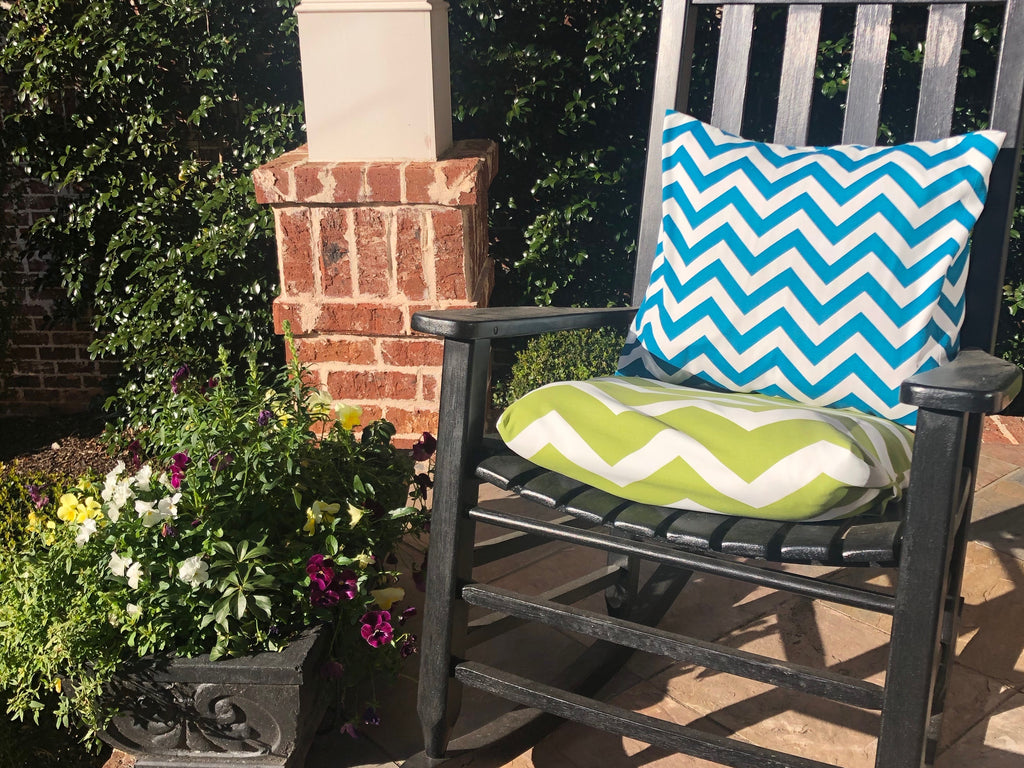 Do your throw pillows need a refresh? Have those cushions on your front porch faded so much that you can't see the pattern anymore. Don't chuck them, just slipcover them. Have you ever had a pillow sham on your bed? Most of them just overlap in the back. That is what I am going to show you. No zipper! It is so simple that you could make one in 15-20 minutes. 
INSTRUCTIONS
1.  Start with the pillow. If you can take off the old cover, great. If not, no big deal. Measure the pillow. 
2.  Choose some cute fabric. If the cushion will be outdoors, consider an outdoor material. Don't forget your coupon because it's often more expensive than just regular upholstery fabric.  
You will need a piece of fabric that is 1" wider than your pillow and 2 ½ times longer. So, if you have a 20" x 20" pillow, your fabric will need to be 21"x 50".  Fortunately, most upholstery fabric is 54" wide which means you will only need to buy a little over half a yard. If you want the pillow to have sort of an overstuffed look, cut it small. (Think jeans after the holidays.)
3.  After you cut your fabric, machine hem the short ends by turning the fabric under twice.
4.  Lay your fabric right-side up and fold the short sides in, overlapping them so the finished dimension is the same as your pillow. Pin it in place and sew the raw edges with a ½" seam allowance (in other words, ½" from the edge). Do this twice to make the seam extra strong. 
By the way, you can do this same technique for a seat cushion that isn't square. You will just need to round the corners.
5.  Turn it right-side out and you are done! 
PRIVATE EVENTS
If you would like to brush up on your sewing skills, gather a few friends and schedule a private event!