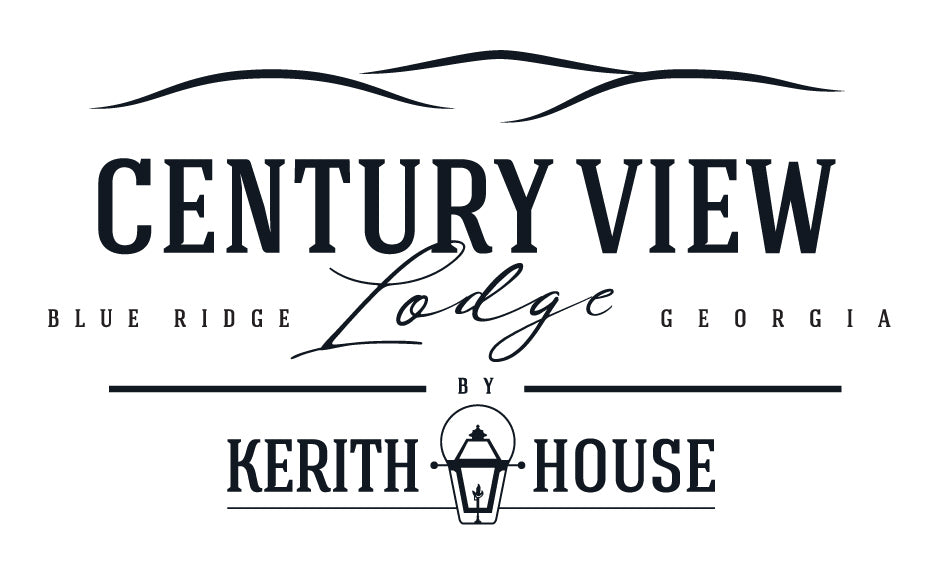 I haven't posted a blog in ages because since mid-March, my head has been down getting projects done. My theory is that I will write about them later. But as we head home from the mountains, I feel like slowing down a little and sharing what we have been up too. Plus, it's hard to effectively wield hammers or paint brushes while in a car. 
 
For a few years we have had a plan to eventually purchase a vacation property to rent out but also to enjoy ourselves. So, after lots of research and exploratory camping trips, we finally settled on the area where we wanted to buy: Blue Ridge, Georgia.
SO WHY BLUE RIDGE?

In a nutshell:
It's in the mountains, the hubs' happy place.
It's relatively easy to access.
Blue Ridge is a vibrant but quaint town that continues to develop, really focusing on tourism.
Beautiful Lake Blue Ridge is the centerpiece of a myriad of outdoor activities including hiking, mountain biking, ziplining, kayaking, and fishing.
The scenery is stunning!
 
After the "where" was decided, the hunt began. Wanting to go after the large-group market  we figured that we needed to find at least a four-bedroom property. God provided us with an awesome agent, Frank. He was so attentive that we wondered if we were his only clients. We thought we knew what areas we wanted and didn't want. It's funny how God had other plans. Because as we drove Century Lane up Fain Mountain, which was on the opposite end of where we wanted to be, our breath was taken away at the view from the top. It was the "wow" factor we had been looking for. We imagined our future guests getting their first glimpse of the distant mountains and the instant wash of calm that would come over them as a result.  Though only a couple miles from boutiques and restaurants, the house, which we have named Century View Lodge, feels like it is a world away. 
We purchased the basically empty house on July 6th and have been working feverishly since to fill it with furniture and art while doing minor repairs and tweaks. We have carefully planned the four bedrooms and three and a half baths to comfortably accommodate up to 15 guests. We are staying in the space as we work which is helping us anticipate every need. The to-do list is long but we have accomplished much. Our goal is to have our first guests for Labor Day weekend. We have been told that is ambitious. No doubt we will collapse of exhaustion at the end. 
 
When a lady asked if we were going to manage the property ourselves and I said "yes", she looked down while shaking her head and said "Bless your heart." Yes, this is an ambitious project and we may be a little crazy for wanting to manage a property from over two hours away. But here's the thing, home and hospitality are what we are all about. Sharing a vacation property with people is not about a transaction for us. It's about making people feel loved and cared for even if we never set eyes on them. It's about the "second mile", the unexpected, "surprise and delight". 
 
Eventually we will give you a tour of the finished property, although let's be real, we will always be making improvements. But until then, we will show you little peaks here and there. Even though Century View Lodge is not listed online yet, we are taking reservations, in fact we already have a booking.  We have a document ready with all the details you need to know and are eager to share it with you. Just reach out to us via email: atyourservice@kerithhouse.com. We look forward to seeing you in Blue Ridge!
 Click here to learn more about Century View Lodge.