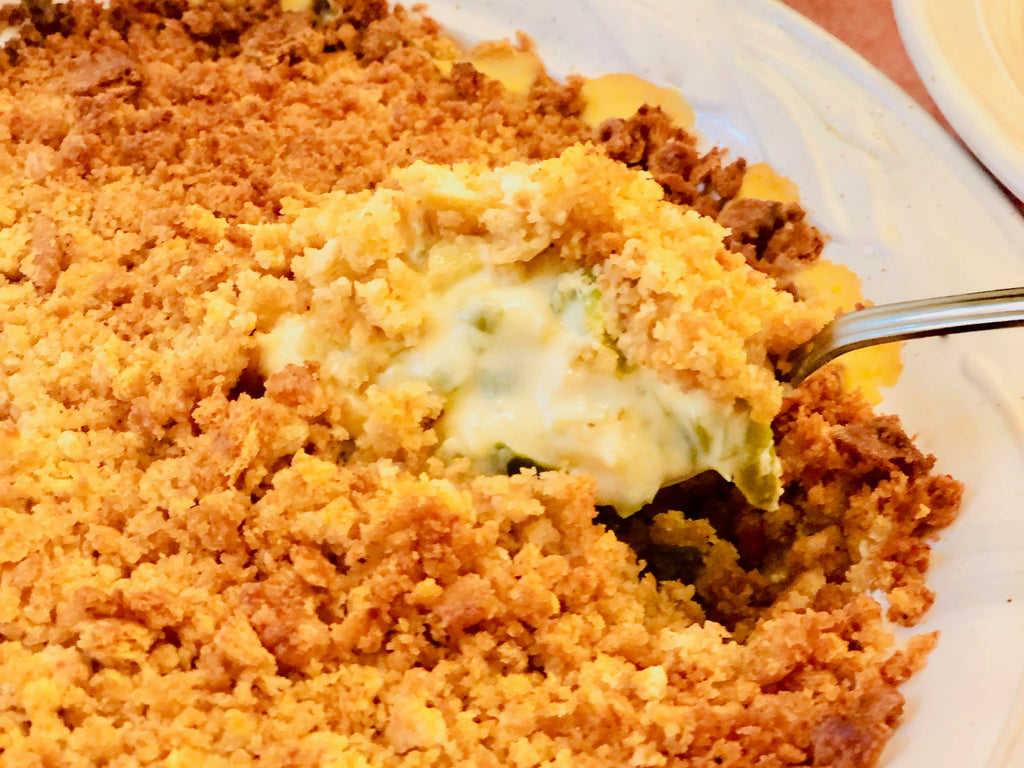 Have you ever eaten something that you knew immediately was going on your comfort food list? If I would have known of that concept in 1987, that would have been the case with this recipe. 
When I met my Oklahoman wing-mate, Adona Ball, freshman year,  her accent was so thick, I thought it was fake.  But I came to understand that was 100% her. She and I were roommates for two years in college then three more as we taught in the same little school in Splendora, Texas. Along the way, she rubbed off on me a lot in her style, her humor, and food. Today's recipe, Corn and Bean Casserole, was a standard in the Ball household, which her mom usually served with Ham Loaf. For me it was love at first bite. 
Adona was an integral part of our college group,  the Taylor 9. Unfortunately, we lost her 23 years ago to a very rare cancer but she left an indelible mark on all of us. As a little tribute to our favorite Okie, I prepared this dish for the rest of our gang this year and it was a hit!
CORN AND BEAN CASSEROLE
1 can corn, drained
1 can French-style green beans, drained
1 stick butter, divided
1/2 C celery, chopped
1/4 C green pepper, chopped
1/2 C onion, chopped
1/2 C sour cream
2 oz Velveeta
1 can Cream of Celery Soup
1 sleeve Ritz Crackers, crushed 
Sauté celery, pepper, and onion in 2 tablespoons of butter.
Add cheese, soup, and sour cream. Cook on low until cheese melts.
Add corn and green beans.
Put mixture into a greased casserole dish.
Sauté the crackers in the remaining 6 tablespoons of butter. 
Spread evenly over the vegetables.
Bake at 350 degrees for 30-45 minutes. Keep an eye on the top. Cover with foil if the crackers start to get too brown. 
Enjoy!
NOTE: This recipe was from a book entitled A Taste of Oklahoma that was a project of Mrs. Joann Ball (Adona's mother) and her gifted and talented students in Comanche, Oklahoma. The actual recipe was contributed by Janet Bridges.