Our Family's Favorite Salad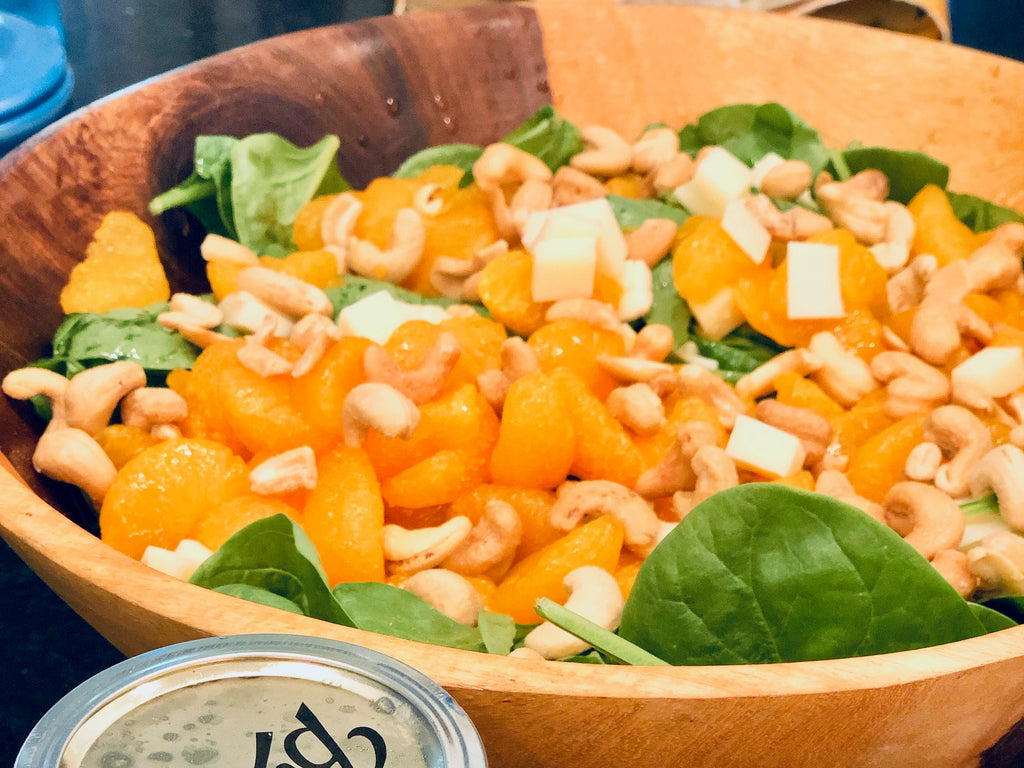 Do you have a recipe that is an absolute must for your family? We do. I have other salads I like to make but there seems to be disappointment when my clan realizes I have strayed from the family favorite, Eastwood Salad.
I actually discovered this salad while we lived in South Africa. Another expat couple was actually from my hometown. The wife made this amazing dish that was completely addictive. When I asked for the recipe, she said she got it from Winners cookbook. I had that! It was a compilation of recipes from members of the Indianapolis Junior League. My mom had given me a copy but I had not gotten far in experimenting with the contents. But let me tell you, that book lives up to its name.
I started making the salad as part of our regular repertoire with a few omissions to suit our family.  As far as my family is concerned, if I am serving steak, this had better be on the table too. We can eat ridiculous amounts of it. The sweet with salt makes this is a great accompaniment to barbecue and paella, two of our "go-to" company meals. I hope you enjoy it as much as we do!
Because I altered the recipe a bit, I will include the original Eastwood Salad but we will call my version, Kerith House Salad.
KERITH HOUSE SALAD
1 lb fresh spinach and/or romaine lettuce
2 16-oz cans mandarin oranges
3/4 C cashews
1/3 lb Swiss cheese, cubed
DRESSING
1/3 C sugar and/or Stevia
1 t dry mustard
1 t salt
1/3 C red wine vinegar
1 C oil
1 T grated onion (dried or fresh)
Make the dressing ahead and put it on just before serving.
NOTE: When I am making this for a crowd, I chop all of the cheese and open all the cans of oranges, drain them, then store everything in  plastic containers or Ziplock bags. This helps to eliminate last-minute dishes and garbage.  
EASTWOOD SALAD (Original)
1 lb fresh spinach
1 medium head lettuce
1 16-oz can mandarin oranges
1 C peanuts (may substitute cashews)
1 8.5-oz can artichoke hearts, drained and chopped
1 8-oz can pitted ripe olives, sliced
1/4-1/2 lb Swiss cheese, cubed
Chopped green onion or red Bermuda onion
DRESSING
1/3 C sugar
1 t dry mustard
1 t salt
Freshly ground pepper
1/3 C red wine vinegar
1 C oil
1 T celery seed
1 T grated onion
From Winners cookbook.