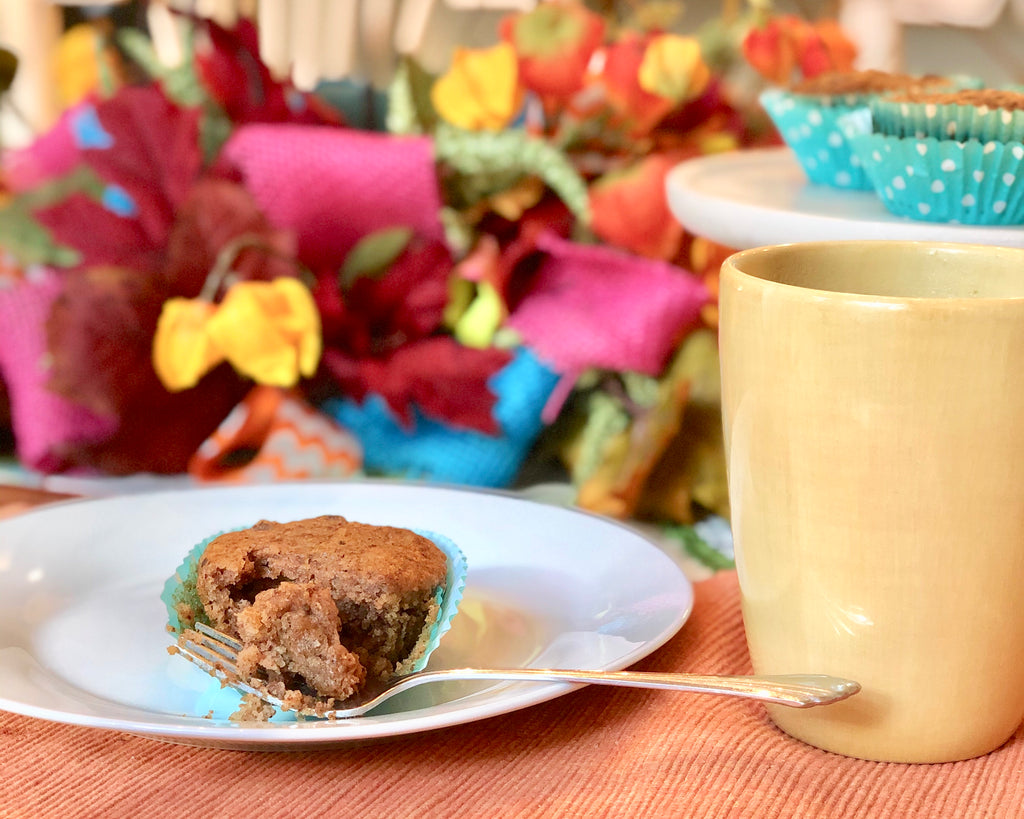 The weather is turning and it just seems the perfect time to enjoy autumnal fruits. My mother-in-law has a pear tree that when it gives, it really gives! So I thought I would take advantage of the bumper crop and make some lovely Pear and Pecan Muffins. 
I can't take credit for this recipe, it is based on one  from the good old Joy Of Cooking. When was the last time you ever heard someone reference that? With all the recipe options online, this proverbial cooking bible seems to have been forgotten. But I actually have two different editions that I still refer to. 

Pear and Pecan Muffins
In a medium bowl, mix together:
1 1/2 C flour (or all-purpose gluten-free flour)
1 C sugar
1 t baking soda
1/2 t salt
1/2 t cinnamon
1/4 t nutmeg
1/4 t cardamom
In a large  bowl combine:
1 egg
1/2 C vegetable oil
1 t vanilla
1 T lemon juice
1 1/2 C ripe, peeled, and finely chopped or grated pears with juice
Add the dry mixture to the wet and combine.
Fold in: 
1 C chopped pecans
Fill cupcake wrappers. I like to use a cookie scoop. 
Bake at 400 (or 375 convect) for 15-18 minutes.
If you want to bake this as a loaf, use a greased loaf pan and bake at 350 for about 75 minutes. 
Makes 18.
I made the gluten-free version for a friend yesterday. Her exact text was: "Best.thing.ever."
By they way, if you want to have something really cute for serving the muffins, look at these adorable trays!
Enjoy!