Three Company-Worthy Recipes For Fall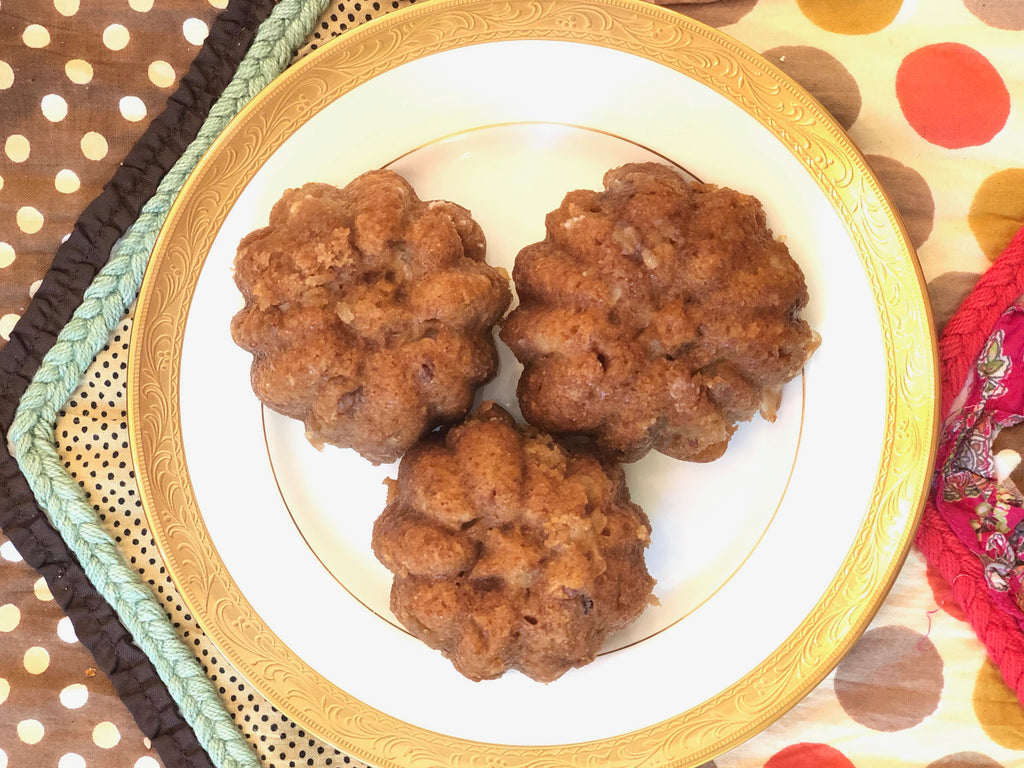 Did you ever consider that you may have a culinary super power? Some people have an incredibly delicate palate, others can put together combinations most would never think of, while still others are artists when it come to presenting food.
My super power is the ability to spot a great recipe. I actually have created very few original dishes. Most of what I do is tweak something I have found to suit my family. But I know a good thing when I see it even if sometimes I am trying something because the ingredients are so weird I have to do it, like chocolate cake made with sauerkraut and canned peas (no lie). Yes, I do have misses now and then but when I find a winner, I keep it! Such is the case with today's offerings.
Let night we hosted a small gathering and were to provide snacks. So I did a charcuterie board. But to amp it up a bit, I made two recipes from The Barefoot Contessa herself, Ina Garten. I also needed a dessert and since it is fall, I had to do a fresh apple cake, ala Paula Deen. All three were a big hit. Since I didn't really "make these my own" I decided just to put in the direct links to the recipes.
The first is Caramelized Bacon. Yes, Ma'am, you heard that right! It has brown sugar, pecans, and a touch of maple syrup. It's super easy. One unexpected by-product is that the bits that fall off the bacon onto the cookie sheet can be served as well! Bonus!
I decided to try my hand at making crackers. It was surprisingly quick and easy with this recipe for
Cheddar Jalapeño Crackers
. I mixed them ahead and kept them in the fridge until ready to bake. I don't like things too spicy so I reduced the heat. I also exchanged the jalapeños for Sweety Drop Peppers that we grow in our garden. 
Every gathering needs a good dessert so I made Paula Deen's
Grandgirl's Fresh Apple Cake from Georgia
. Yes, that's the actual name. Made with coconut, pecans, and three cups of apples, this cake is super moist and works well as a bundt cake, or in my case, mini-cakes. It also is delicious for breakfast! But take your insulin first! This thing is not short on sugar.
So there you have it; three great recipes to try this fall. Let me know how they go!